Today's featured cam model is the delightful Brooke Haze. She's a cute 21-year-old porn star that's been in lots of films. Here are some quick facts that you'll want to know about her before getting to the confessional video. She was born on October 15, 1996, and is from Fort Lauderdale, FL. If you're into piercings, then you are in luck because she's flossing a right nostril piercing as well as a navel piercing. As far as hair and eyes are concerned, she's brown all the way. Brooke is on the smaller size, weighing 110 lbs and standing only 5'2″ in height.
Most of the porn shoots she's done have featured her playing the young girl role or innocent teen. She has fucked on camera for sites such as Naughty America, 18Eighteen.com Nubiles, Team Skeet, DadCrush, TeenCreeper, and Reality Kings. If I had to pick my favorite, I'd have to say the Reality Kings porn shoot is what I like most. However, even better than watching her fuck on video is watching her live on webcam. I'd did some extra creeping around to see just how social this hot girl is and it turns out she's a big Snapchat and Twitter user. In fact, Brooke posts some dirty stuff on social media. If you want to get a hold of the social accounts she uses to share nude pics and snaps, then you'll need to ask her via her profile page. Be nice and you'll get exactly what you want, I promise.
Now on to the confessional clip! We sat down with Brooke in order to get deep into her head. She shared a lot with use about various sex fantasies, accomplishments, and pet peeves. You'll know her better than most once you indulge in this video below. Enjoy!
Brooke Haze Talks About Having Sex In The Club, Hating Anal And Describes Her Ideal Woman
We kicked the conversation off by discussing her porn habits. Not her habit of doing porn but indulging in the act of watching it. I didn't take her for such a lesbian porn fan, but that's exactly what she's into. The main reason why Brooke Haze watches lesbian porn is very simple. Doing so makes her horny, far more horny than if she were watching any other type of porn.
When watching porn, Brooke tends to bust out her trusty vibrator. That's because she's a clit stimulation type girl that really gets off from those good clit vibrations. I can just picture her masturbating and getting off while watching a huge Hi-Def screen!
All that lesbian porn talk, you know we had to ask if she'd been with a girl before. Sure enough her answer was yes. She's had sex with a few girls and even had a girlfriend in the past. More to come on that topic, just keep reading.
The Perfect Women (Designed By Brooke Haze)
This topic always gets the cam models really excited. That's not to say that they all are into girls, but they're not shy about developing the perfect guy or girl to meet their sexual needs. Here is what Brooke Haze had to say when asked to build her ideal woman.
1. She wants a girl with a big booty because she herself is a butt girl.
2. B or C cup breasts will do just fine for her.
3. The girl must have a decent size waist. In other words, she's not looking for a girl with no curves. The woman must have curves and that's how that needs to go. Curvy girls are welcome, all else are not.
4. Fake boobs and fake asses are not welcome. Actually, they are under one condition only. If the asses and tits look real, then fake isn't a problem. It only becomes a problem when they look like huge hard silicon bowling balls awkwardly resting on your chest. Fake ass, well that's easy to spot but less of a problem.
5. Her ideal age would be between 18 and 30 years old. Which brings up a fun fact, she's never had any milf experience to date. If you're a hot milf with big natural tits and a curvy body, then give Brooke Haze a call.
The Craziest Sexperience
When asked what the craziest sex experience was that Brooke had ever had, she claimed it was having sex in the car. Here's how things went down. She ended up going to the movies with her boyfriend at the time. They went to go see 50 Shades of Gray. It was an early movie and they were looking for something to do after watching the film.
Somehow they ended up just driving around after and quickly ended up in a vacant parking lot. They decided to just fuck there given how horny they were. People had stopped a couple of times and they almost got caught because the car was so steamed up.
Did she care?
NOT ONE BIT! Brooke Haze did not care about getting people seeing her. It actually turns out that she likes having people watch her while she's fucking.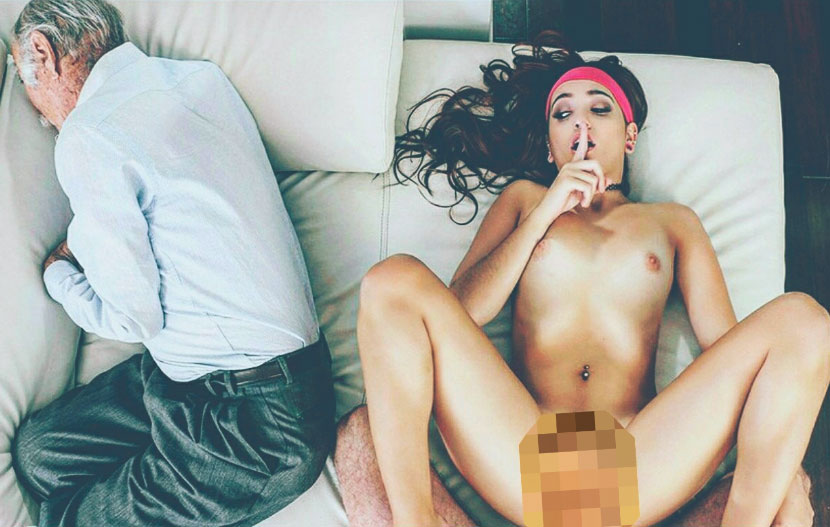 Blowjob Progression
Brooke once hated giving head. It was something that she absolutely could not stand doing. Then all of the sudden, things changed. She found herself enjoying the act of sucking guys dry. She also grew a healthy obsession for taking a face full of cum, swallowing loads, and getting creampies!
As for playing with girls, she's all about pleasing them through finger masturbation techniques and licking clits. It's a gift that she seems to have been blessed with.
Time for a little W.Y.R.
We hit Brooke with the following question…
Would you rather eat a girl out or suck a guy's dick?
What do you think she came back with?
.
.
.
.
.
Brooke rather suck dick all day every day!
Build A Cock & Sex Talk
It wouldn't be right if we didn't ask Brooke wait she desired in terms of cock size. She wasted no time in telling us exactly what she likes. First of all, she says that girth matters more than length, but both matter equally.
As for the type of sex she likes to have, Brooke, confessed to enjoying rough sex more than anything. Things like spanking, choking, getting tossed around, being thrown around, and having her hands tied is what turns her on most.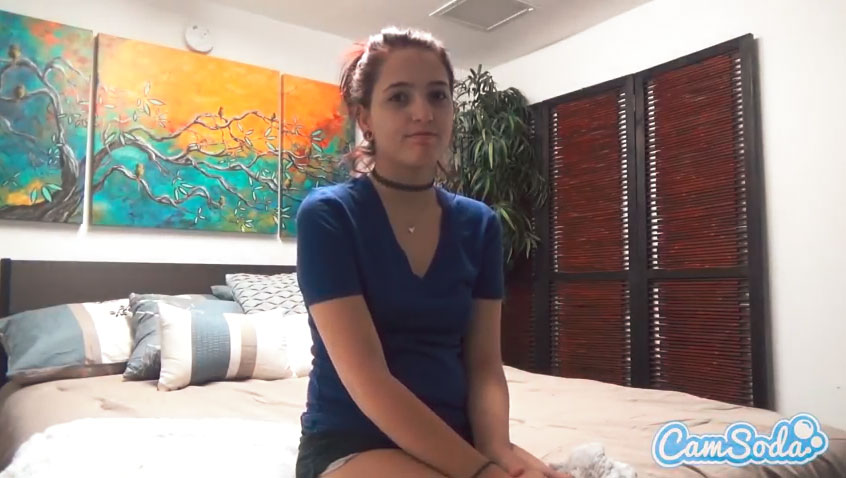 Her Ideal Guy
Of course, we wanted to hear what Brooke Haze desired when it comes to men. There were a few things that she shared about her ideal guy. Here are the requirements that you must meet if you want to be her perfect man.
1. You must best taller than her.
2. You must be somewhat muscular, scrawny isn't going to cut it here. Not crazy ripped, but enough that you've got some muscle and definition to your body.
3. Light eyes are a must.
4. Dark hair is preferred.
5. Nice eyebrows are a must, she will not budge here. Absolutely no unibrow is allowed.
6. Proper hygiene and self-care are desired.
7. Hispanic (preferably) but not a requirement.
If you meet those requirements, then send Brooke Haze a message and she'll get back to you asap I'm sure!
Lesbian Sex In Da Club (50 Cent Voice Used)
You guess it! Brooke Haze fucked some girl at a club on a table. The best part was that the club wasn't even full. It was her and her ex-girlfriend that ended up fucking in the club before it opened. They both worked there and wanted to get in a bang session before work I guess.
The owner of the club caught them and strangely enough, he didn't want to join in. I don't know how in the hell he had zero desire to jump in on that action. Most people would've been all over that!
Her Ideal Threesome
Some girls like threesomes, others don't. The good news is that this one likes them! Her ideal threesome would consist of herself, a guy and another girl. She envisions the other two people playing the dominant role with her playing the more submissive role. Things go down and one thing leads to another with her eating out the girl while getting fucked from behind. It sounds delicious, I know!
No Anal Entry Welcome
Brooke tried having anal sex once and the tip didn't even make it in. That's just how much she dislikes getting her ass fucked. Fingerplay and some anal licking is okay, but that's where she draws the line.
We covered a few other topics such as tossing the salad and other kinky topics, but you'll have to watch the confessional video to get the scoop on all that stuff.
If you're interested in connecting with Brooke Haze, check out her profile here today and send her a message. If not, there are TONS of other girls waiting for you to have a free cam session right now.